At Zepto we believe in the power of positive human experiences, and that a deep sense of belonging creates cohesion in our culture. Being founded in Byron Bay, Australia, means we are naturally drawn to new thinking and fresh perspectives, and connected to the essence of spirit and community.
TOGETHER WE'RE STRONGER
Our strength lies in our unity as a team. We look out for each other, cultivate inclusivity and celebrate our differences. You are never alone.
BE GOOD HUMANS
Equality and fairness is the catalyst that drives us. We are humans first and treat everybody with the same respect and empathy we would hope to experience.
WIN THROUGH OTHERS
We succeed when our customers succeed. We are an extension of our customers, guiding the way for their goals to be realised. Empower and enable. Always.
EMBRACE UNCERTAINTY
Many claim this, we own it. We are absolutely working in a changing, innovative space and should embrace that uncertainty with curiosity and confidence.
PIONEER PERSPECTIVE
Our uniqueness lies in our ability to look at old challenges through new lenses. We own our perspective and leverage the power of fresh thinking.
LISTEN, CONSIDER, DELIVER
We actively listen with the intent to understand, not just to reply. We consider multiple points of view, not just our own. We deliver with accuracy, impact and purpose.
WE ACKNOWLEDGE
We acknowledge our great privilege and fortune to be building a thriving fintech business on the lands of the Arakwal people of the Bundjalung nation in the Northern Rivers region of New South Wales, Australia. Zepto also acknowledges Māori as TANGATA WHENUA and Treaty of Waitangi partners in Aotearoa New Zealand. We also acknowledge the Traditional Custodians of the lands wherever you live, work and play, and pay our respects to their elders past, present and future for they hold the memories, traditions, culture and hopes of those lands.
Executive Leadership
Chris Jewell
CHIEF EXECUTIVE OFFICER
Chris focuses on Zepto's overall operational efficiency, balancing the design and implementation of our strategy, objectives and processes to ensure we deliver the best outcome for our clients.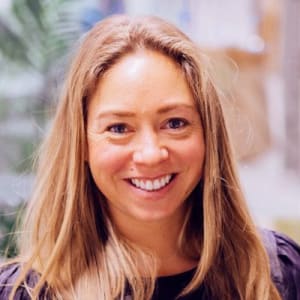 Sarah Davoren
General Counsel & Company Secretary
Sarah is an experienced General Counsel, with 20 years of experience spanning both private and in-house legal practice with a particular focus on serving the tech industry.
Every company's culture is unique in its own special way, and we are no different. We are committed to being honest about where we're at on our journey, the things we do well, and the things that need to improve. We will listen to, care for and challenge each other in ways that make us better humans and build a refreshingly better organisation.
MATT O'LEARY - CHIEF PEOPLE OFFICER